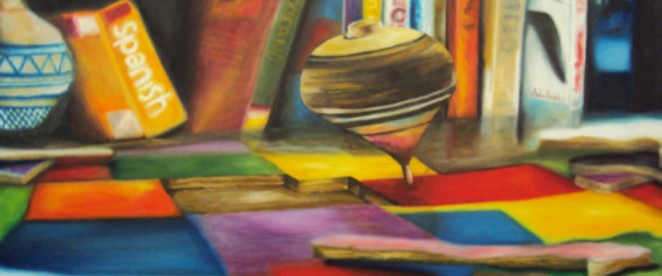 School of Transborder Studies
Bienvenida
Welcome to ASU's School of Transborder Studies, the only one of its kind in the United States. As an interdisciplinary school within The College of Liberal Arts and Sciences, we address important and complex topics that focus on the US-Mexico transborder region, as well as the Chicano/a/x and Latino/a/x populations across the US. Our School's research projects, degree programs, and courses focus on several transborder issues, including migration, health and applied social policy; media and expressive culture; culture, language and learning; and the US and Mexican regional immigration policy and economy.
I grew up on the U.S.-Mexico border in the community of Nogales, Arizona and understand the opportunities and challenges that border communities face. Over time, I have become convinced that binational problems require binational solutions; hence the importance of conducting research in border regions through an interdisciplinary lens. Additionally, I believe that understanding the political and cultural diversity of the Latino/a/x and Chicano/a/x experiences in communities throughout the United States is of paramount importance to enhancing our democracy.
"Borders are scars that history has left on earth's skin." – Josep Barrell, former European Parliament president. With our central focus on borders, we are mindful of the importance of ASU's Charter to focus on the continued inclusion and success of ASU students and our fundamental responsibility to the overall well-being of our communities. The School of Transborder Studies is firmly committed to fostering civic and democratic engagement, cross-border cooperation, and the continued scholarship effort necessary to produce much-needed changes and advancements.
We are proud to also house two important programs in our School: the College Assistance Migrant Program (CAMP) – an academic support to students from migrant and seasonal farmworker backgrounds; and the Migrant and Rural Student Achievement and Inmigration Innovation Program. Please explore deeper on our website to learn more about these fantastic efforts.
I look forward to meeting you in the coming year, and to learn about all you do, hope for, and are striving to achieve; the School of Transborder Studies will give you the tools to succeed.
Best wishes for a successful school year,
Irasema Coronado
At the center of expertise and action, we make borders human.
The School of Transborder Studies, the only one of its kind in the United States, promotes academic excellence and social change by developing cutting-edge interdisciplinary knowledge regarding the populations of the U.S.-Mexico transborder space and beyond. We affect social change by developing and nurturing integrated scholarship and teaching, leading to more successful and sustainable transborder communities.
Inspire and Empower
Our current students and alumni are committed to transforming our society and are developing a better understanding of the complexity of contemporary societies in the 21st century. Our mission is to inspire and empower students with an innovative learning experience that prepares them to be agents of change in a challenging environment where cultural, social, political, and economic borders are inevitably crossed by people both within and across communities in the context of a globalized world.
Debordering Ambos Nogales with Green Infrastructure
Because cities contain many roofs, paved roads, parking lots, and other hard surfaces, they seal the ground and alter the water cycle by reducing rainwater infiltration. In Nogales, Sonora and Nogales, Arizona, all the rainwater that is not absorbed by the soils or trees during the monsoon concentrates and runs speedily through city streets, often causing floods and contamination.
With the support from the North American Development Bank (NADBank) and the EPA Border XXI Program, associate professor Francisco Lara Valencia, is leading a project seeking to restore the natural water cycle in Ambos Nogales by researching and promoting the use of urban green infrastructure. "In a way, green infrastructure means planting trees and restoring arroyos rather than building costly systems to control storm water. In another way, it means planning strategically with natural systems in mind and forgetting that the border exists, so we can control storm water runoffs, protect water quality, and create green space opportunities on both sides of the border," said Lara-Valencia.
Nature-based solutions require the involvement of the community in the planning process, particularly of youth and families. Following this principle, two demonstration microprojects were implemented in Nogales, Sonora and Nogales, Arizona during the summer.